MYANMAR DREAMS No.30
09/16/2016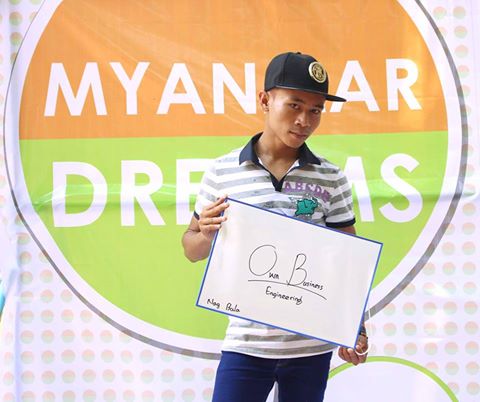 This man is currently working at a restaurant. He likes to play football in his free time.
In the future, he wants to own a mechanical engineering business.
Japan is his favorite country because it is a developed country and people in that country can earn very good incomes.
He also wants to see Myanmar with the best changes of the development.