MYANMAR DREAMS No.32
11/15/2016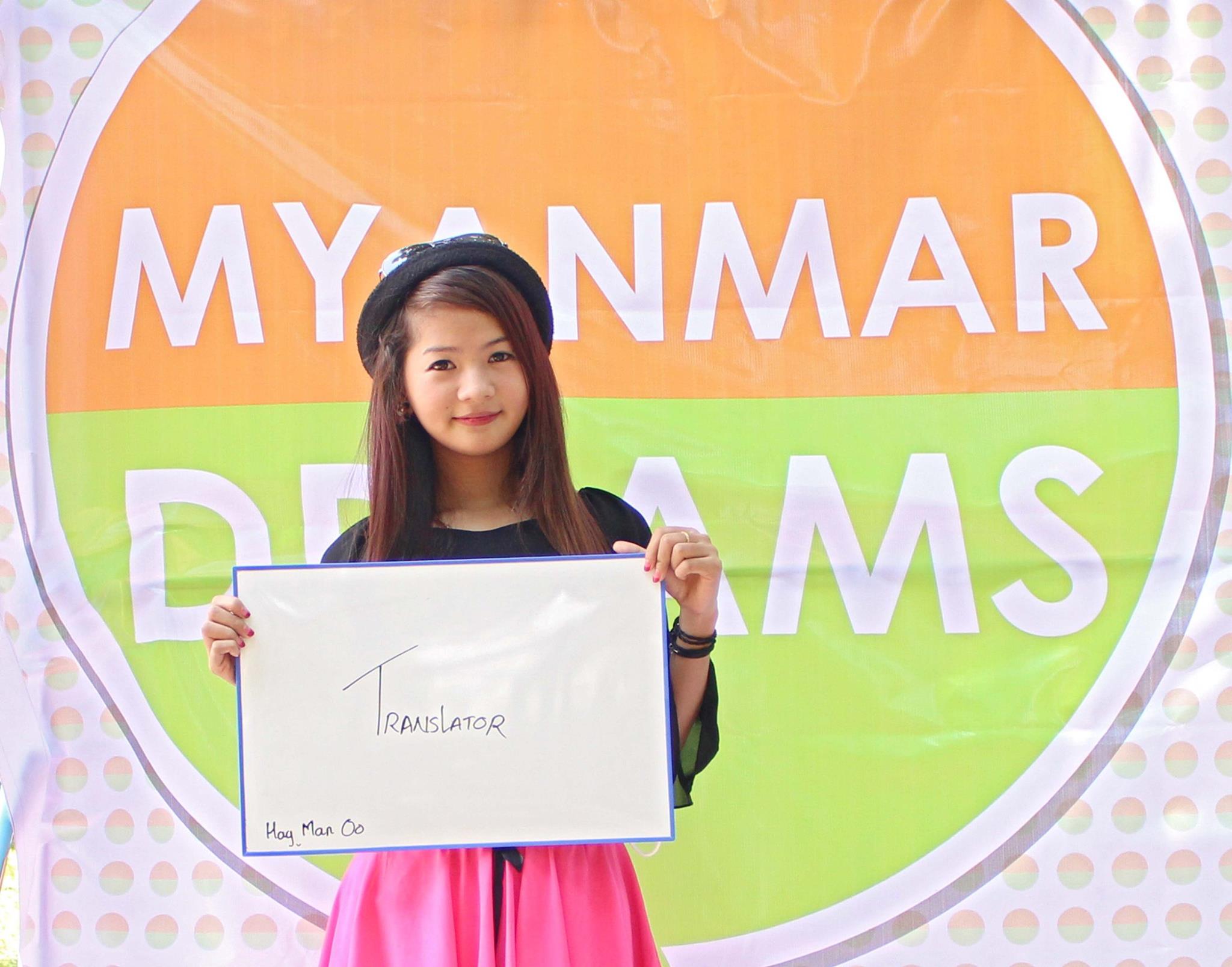 This girl is an university student. Like most of the youngsters, she likes to read about fashion and styles.
Her favourite country is Korea because she thinks Korea is one of the popular countries around the world.
She hopes Myanmar to be one of the top countries in the world. For her career life, she is trying to become a good translator in the future.