MYANMAR DREAMS No.37
11/15/2016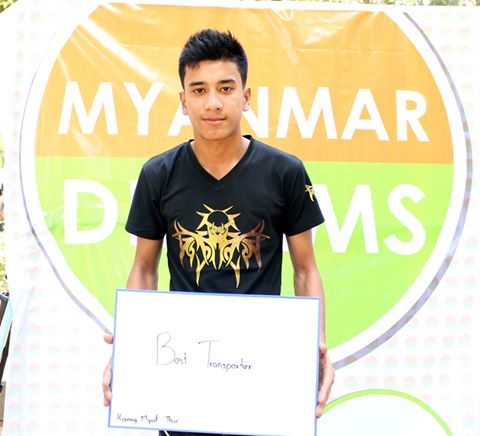 This boy is a sales staff working at a company.
He loves driving and his dream is to be the best transporter who always gives the best services.
USA is his favorite country and he wants to visit there.
He wishes to see Myanmar changing in everything in a good way.