MYANMAR DREAMS No.38
11/15/2016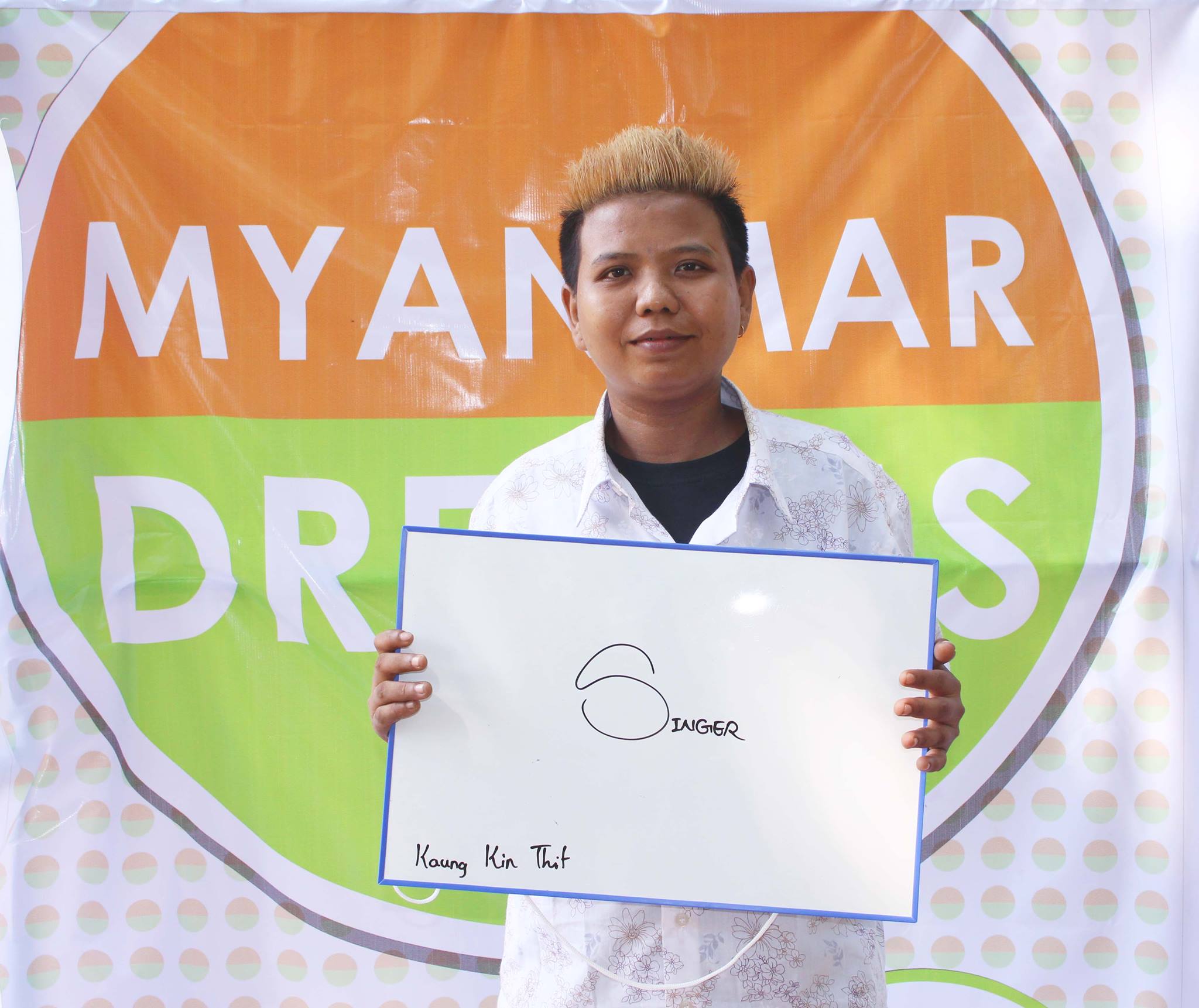 This young man who has an interest in music is currently working as an office staff at a company.
His dream is to be a successful singer in the future.
U.S.A is his favorite country where he wants to travel.
He wishes Myanmar to be a justice country in the world.