MYANMAR DREAMS No.40
04/01/2017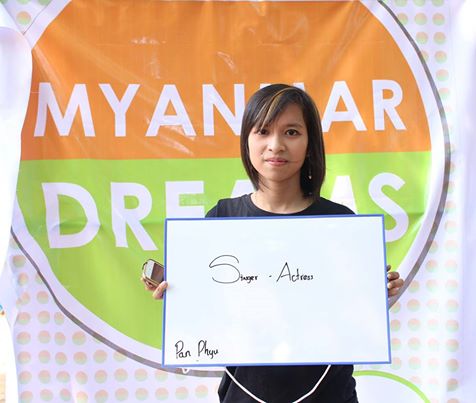 This pretty girl who is interested in fashion design is currently working at a clothing factory.
But her dream is to be not only a singer but also actress.
Among the countries, Korea is her favorite country where she wants to visit.
She likes the developed countries and also wants Myanmar to be one of them.