MYANMAR DREAMS No.41
04/01/2017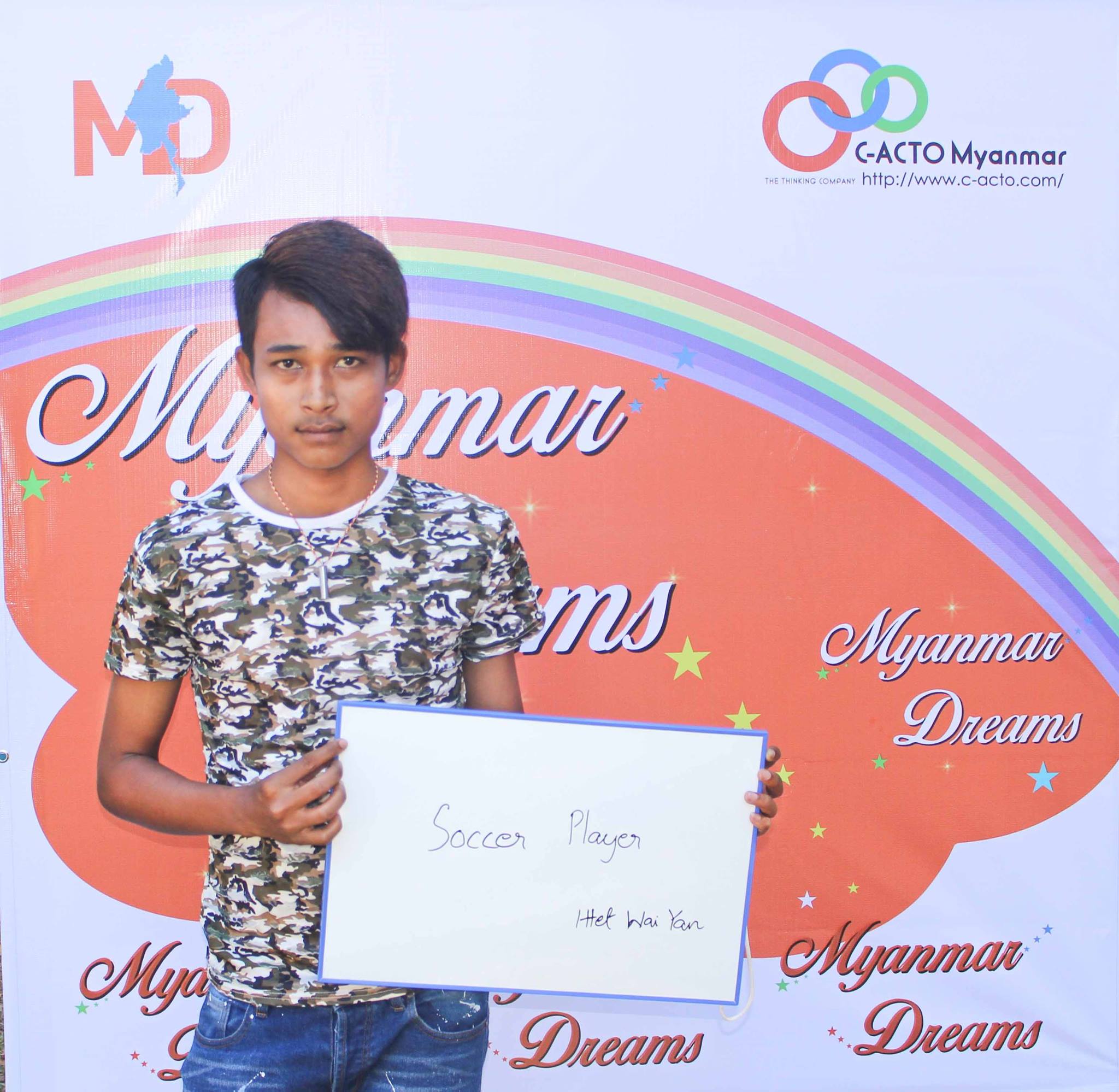 This young man is currently working at a company as an office staff.
He is interested in sports especially in soccer.
He plays soccer in his free time and aims to become a famous soccer player.
He wishes Myanmar to develop everything in good ways and to be a developed country in the world.