MYANMAR DREAMS No.43
04/01/2017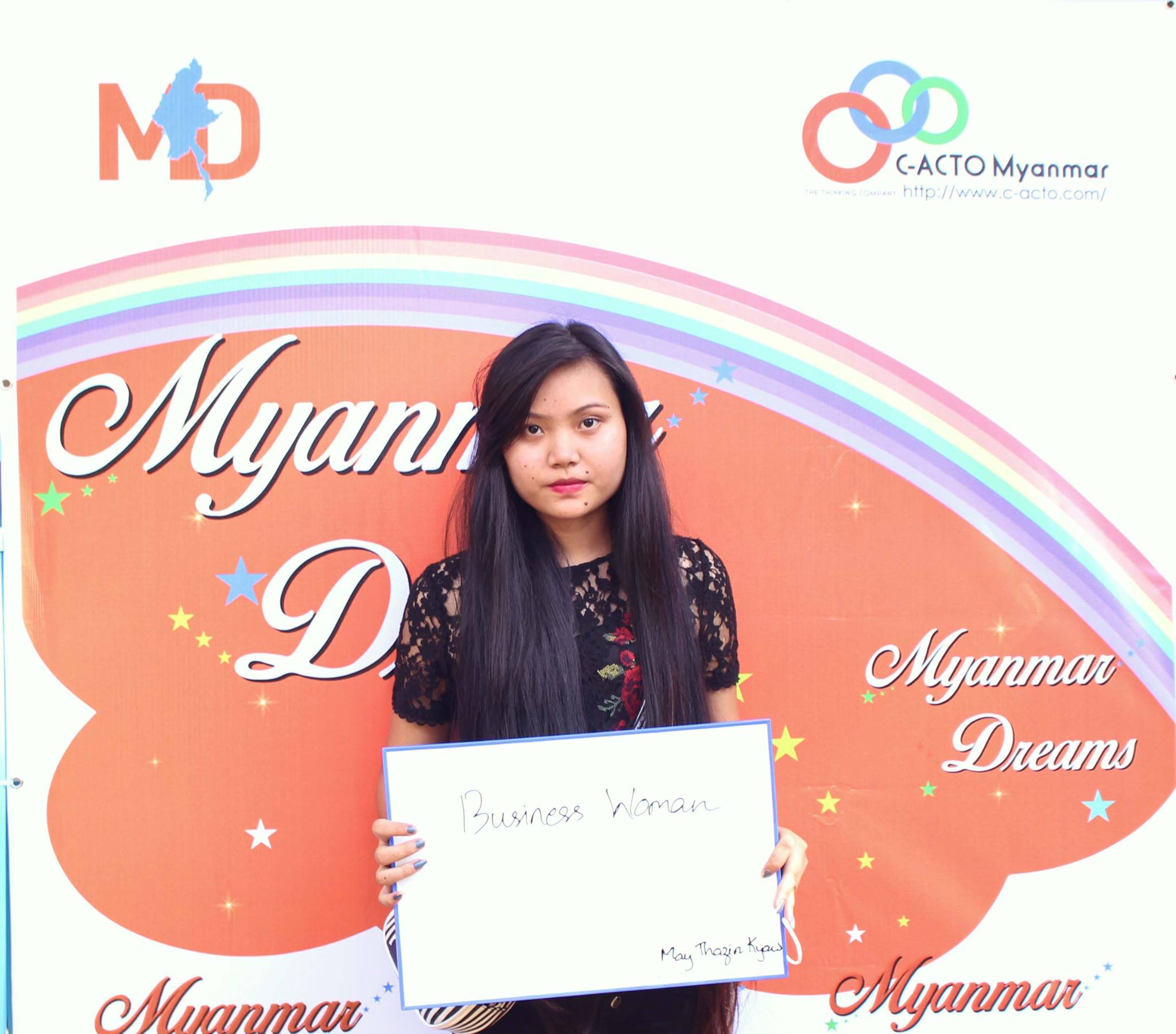 This girl is a university student. She is also working at a company.
She likes to do her own business and make it successful in the future.
USA is her favorite country where she wants to visit.
She wishes Myanmar to be one of the developed countries in the world.