MYANMAR DREAMS No.44
04/01/2017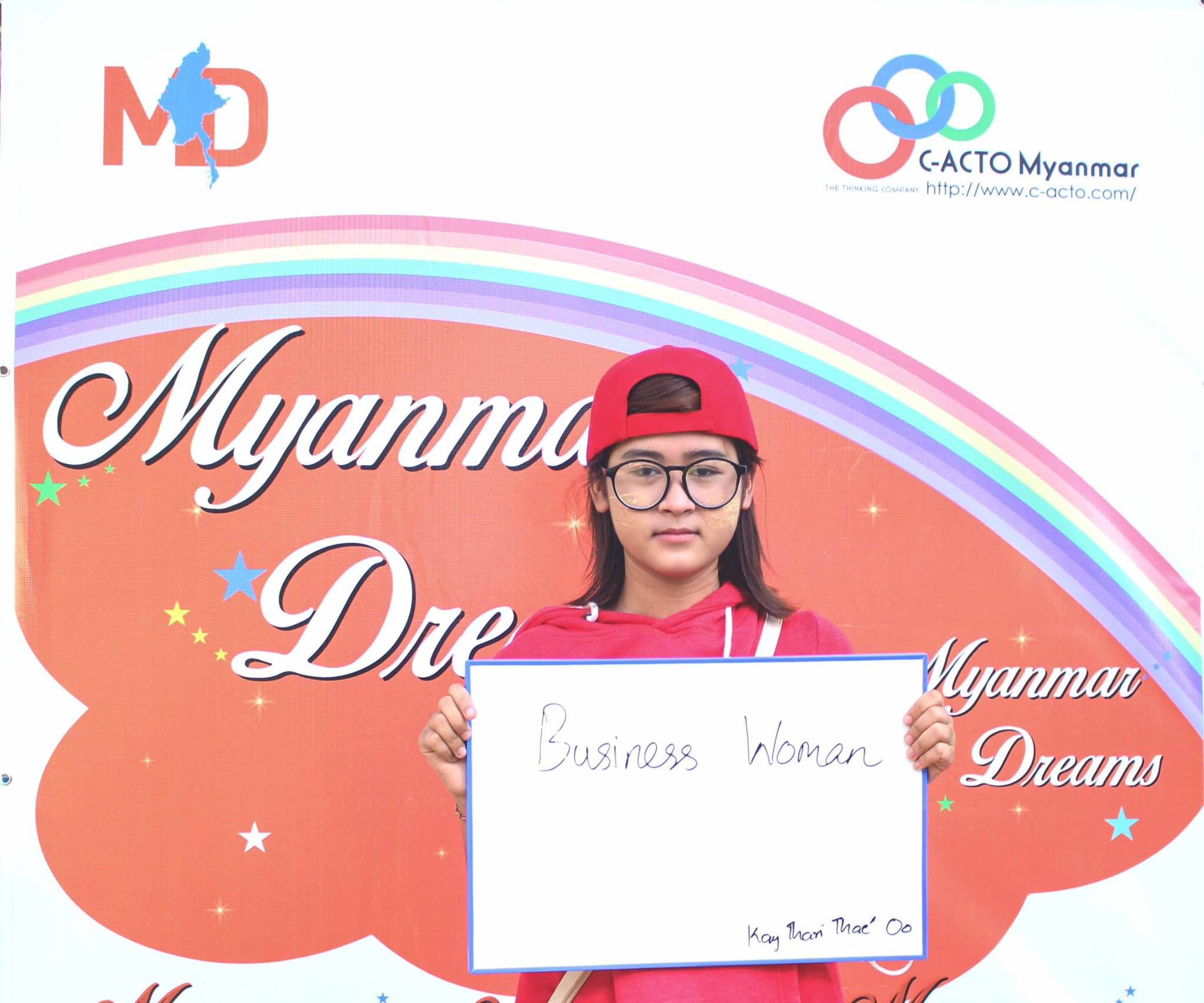 This young girl is a university student. She is also working.
She is interested in dance and likes to dance in her free time.
She aims to be a businesswoman in the future.
She would like to see changing in better way of Myanmar especially Education System in the future.