MYANMAR DREAMS No.45
04/01/2017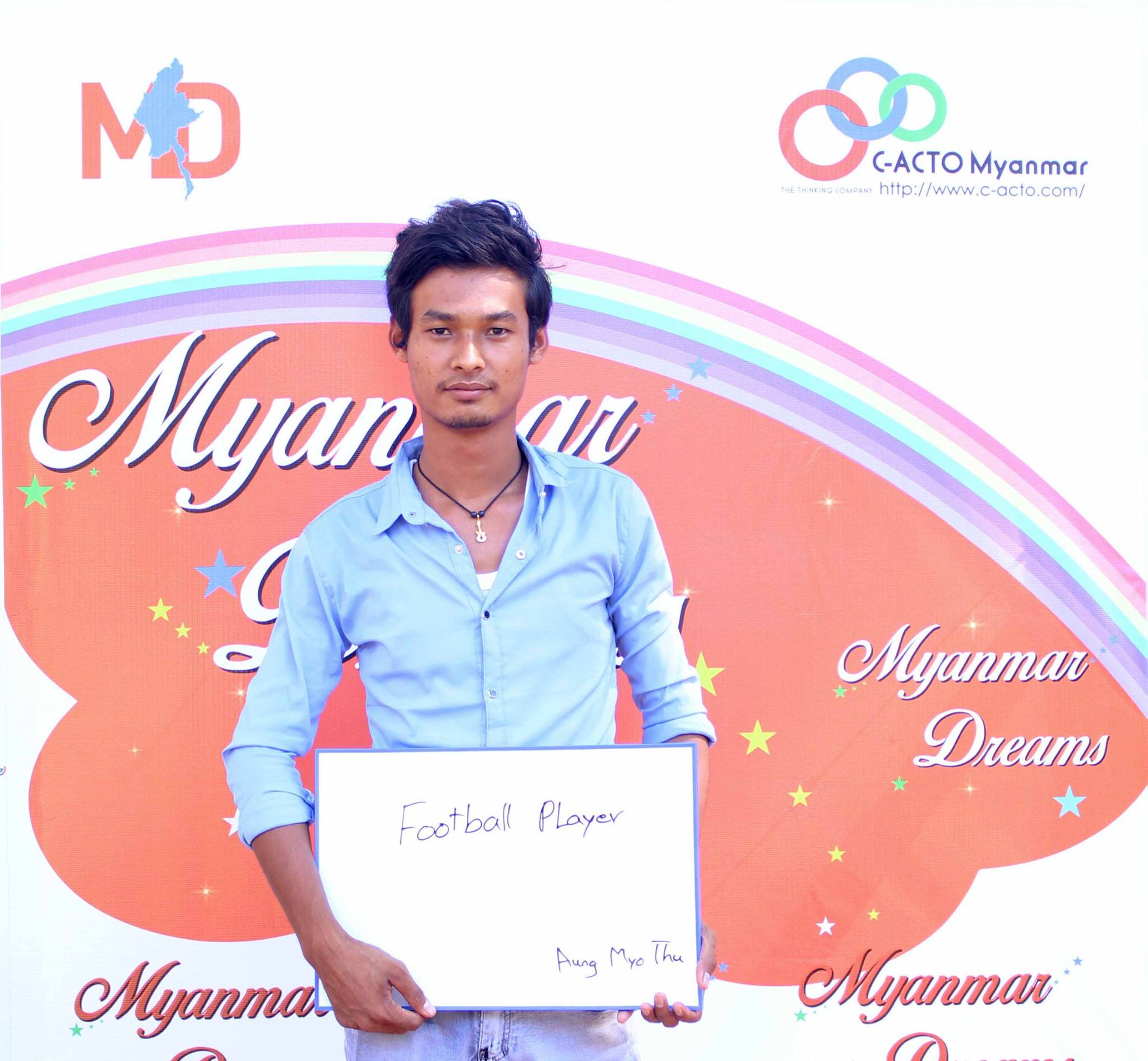 This young man is currently working at a company. He loves football and sometimes he plays football in his free times.
He is interested in a kind of business like car dealing and aims to do that business in the future.
Like most of the Myanmar citizens, he wants Myanmar to be one of the developed countries in the world.