MYANMAR DREAMS No.50
07/08/2017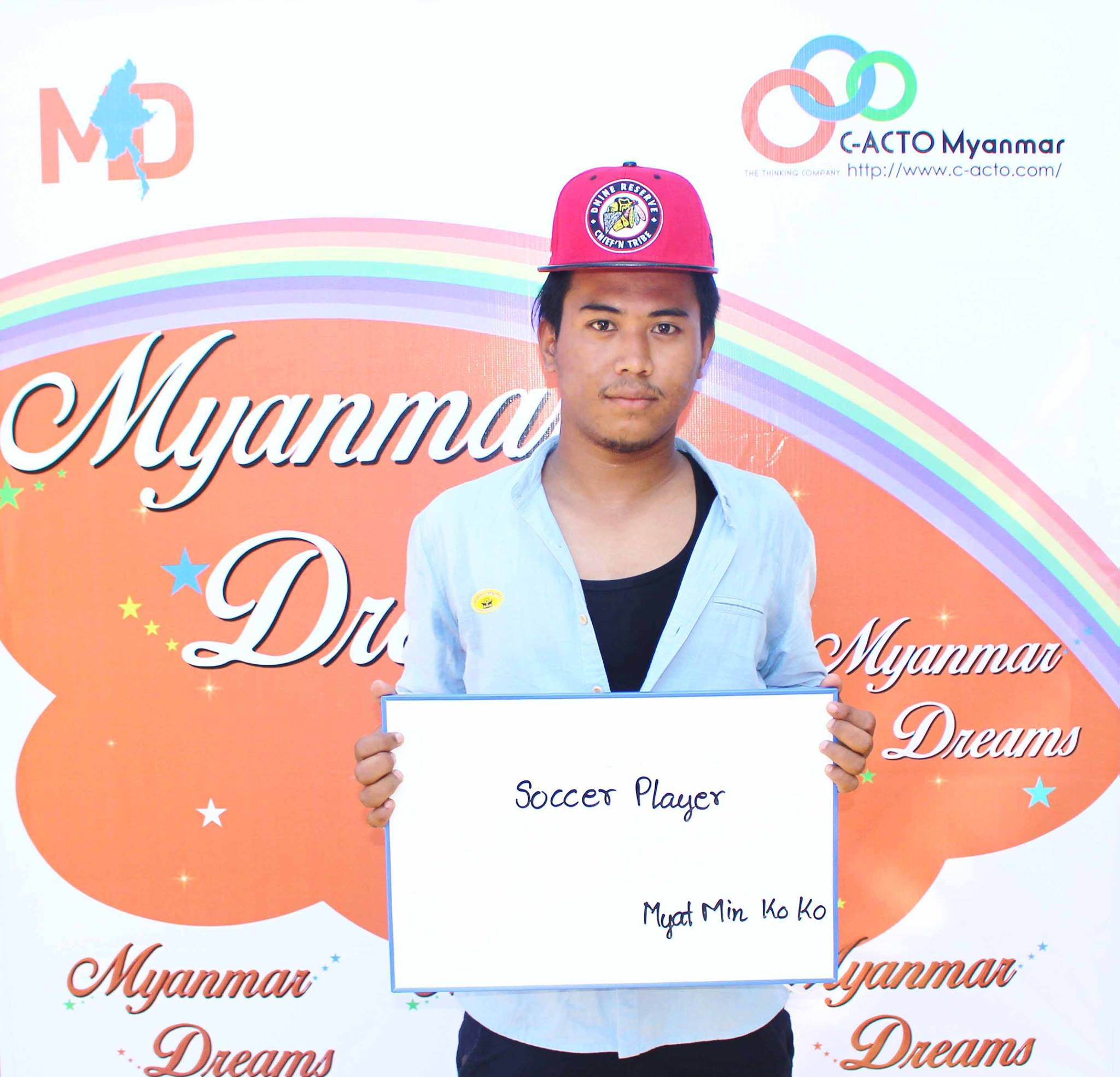 This boy has a hobby of playing football and he wishes to be one of the selected Myanmar football players.
For his present work for life, he wants to work in the marketing field.
USA is the country that he admires by its many developments. He wants free internet Wi-Fi in Myanmar.