MYANMAR DREAMS No.54
01/05/2018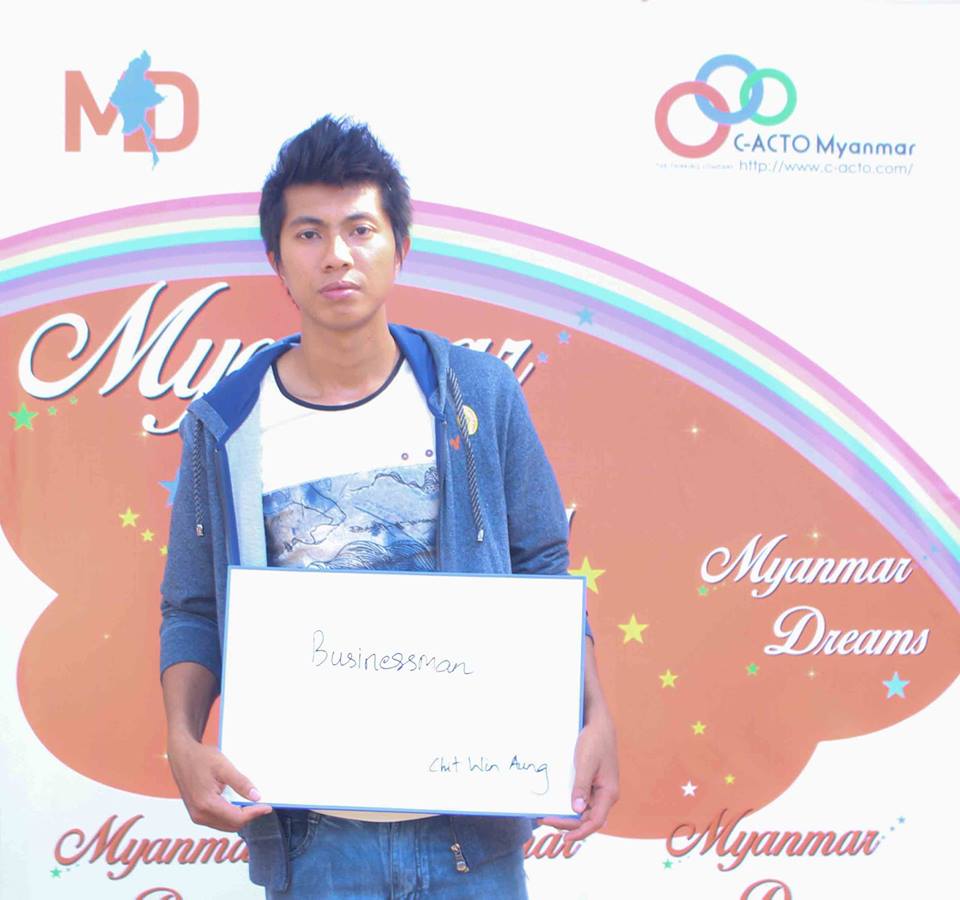 This young man is interested in business and wants to do business in his life.
In his free time, he loves playing chinlone that is a Myanmar traditional sport.
Japan is his favorite country where he wants to visit.
He wishes Myanmar to be one of the developed countries in the world.