MYANMAR DREAMS No.56
01/05/2018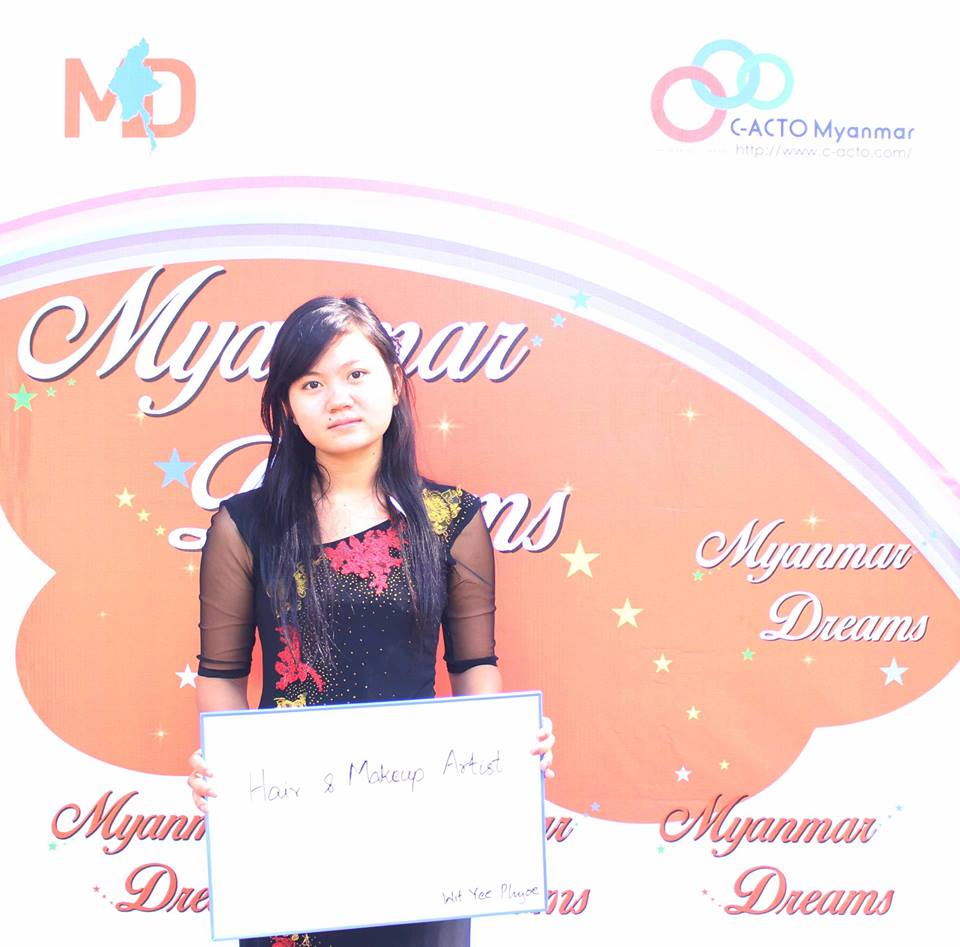 Like most of the girls, this young girl is interested in hair & beauty and she dreams of being a hair & makeup artist.
But she wants to choose tailoring jobs as her career in the present.
Singapore is her favorite country where she wants to travel.
She wishes Myanmar to be one of the developed countries in the world.