MYANMAR DREAMS No.61
01/09/2018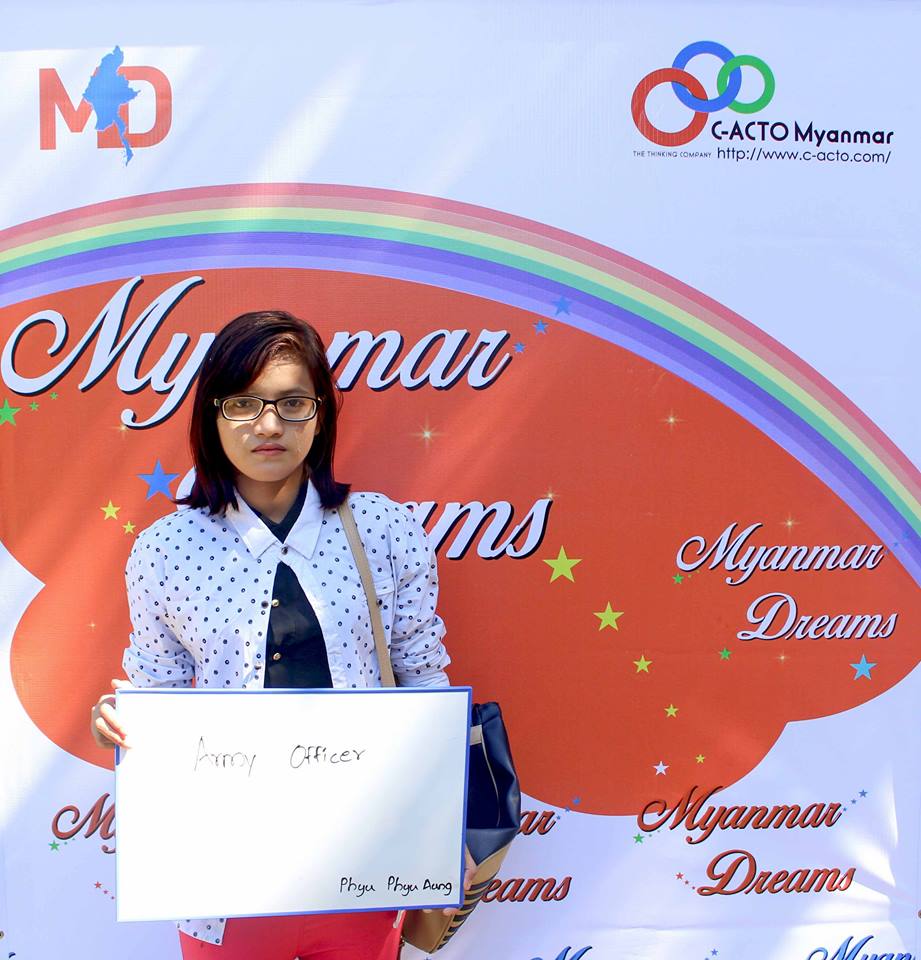 This 17-year old young girl is living with her family in Yangon.
Her hobby is playing guitar in her free time.
Unlike most of the girls, she dreams of being a military officer in her future.
She seemed to be type of a free style girl and she said that she mostly used messenger application.
She wishes Myanmar to have a particular role in the world like other developed countries.