MYANMAR DREAMS No.62
01/09/2018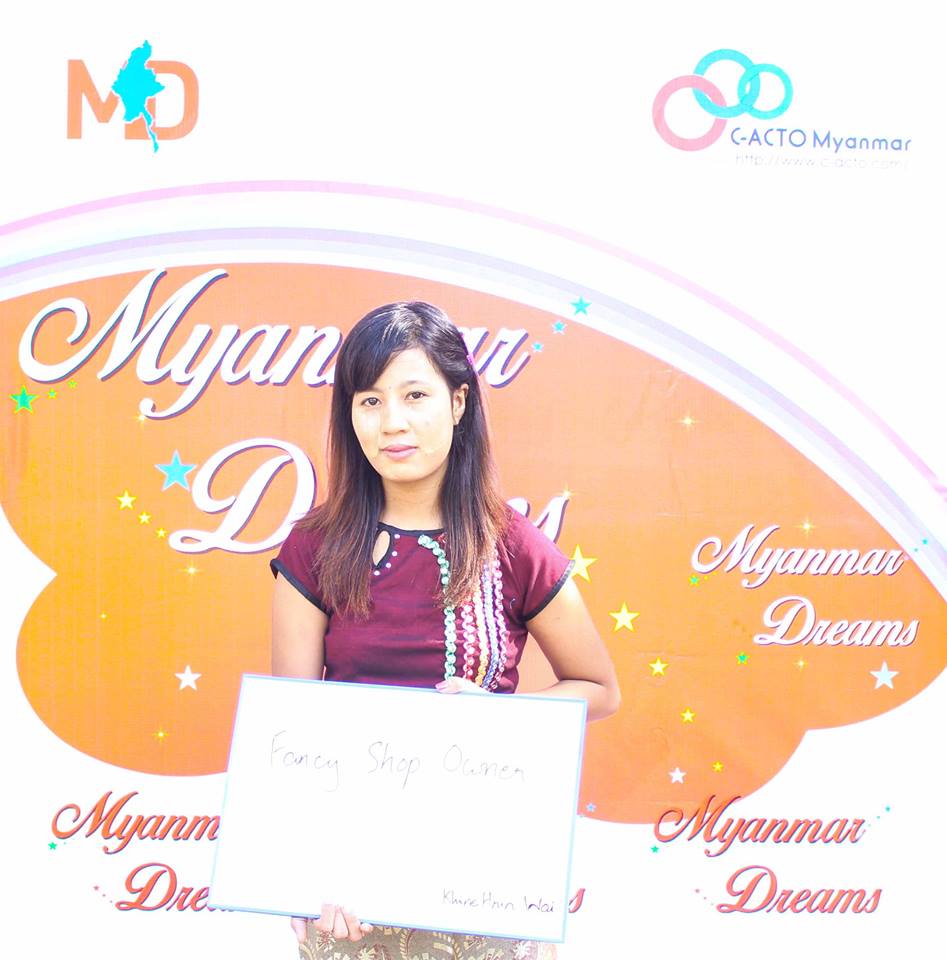 This young girl is working at a tailoring factory and living at a hostel.
She is interested in hair and beauty and she wants to run her own fancy shop.
She likes wearing Myanmar traditional dress.
She wants to visit Korea and wishes Myanmar to be a country with good human rights.