MYANMAR DREAMS No.63
01/09/2018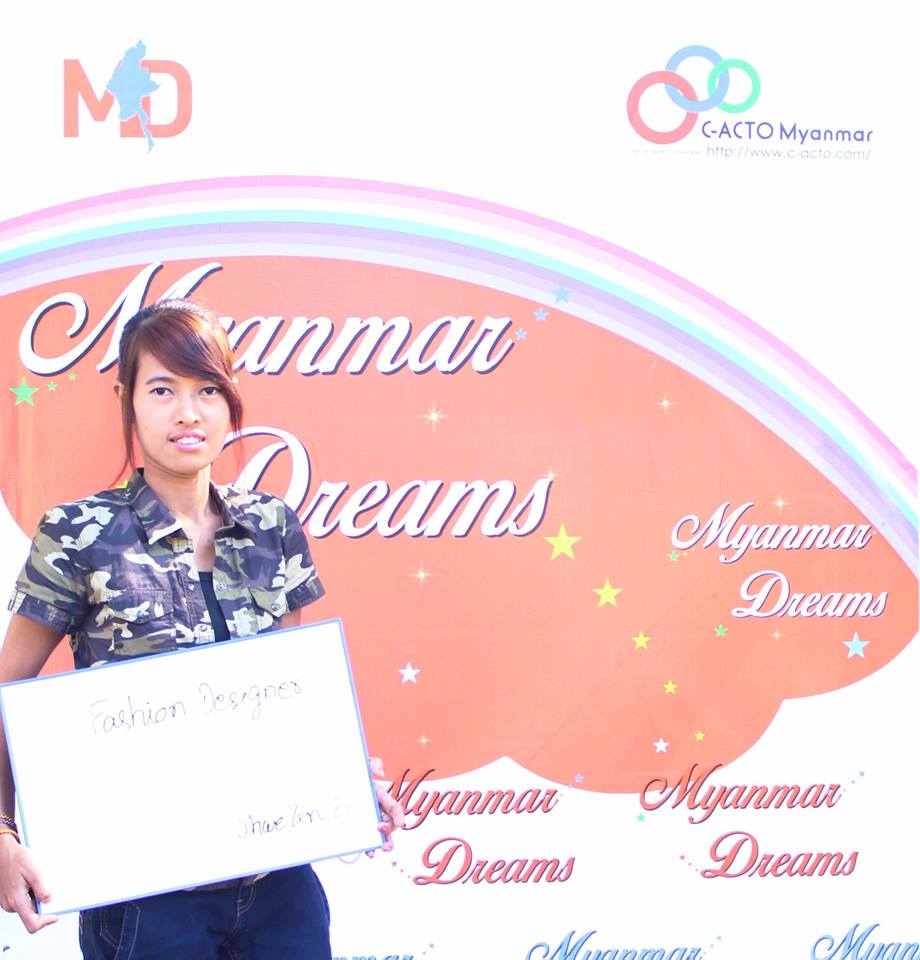 She is a 24 years old girl who is living with her family and working at a tailoring factory.
She loves reading. She wants to be a fashion designer in her future.
Her favorite country is Thailand and her favorite sport is football.
She wants Myanmar to change in a developing way more than the present situation.