MYANMAR DREAMS No.65
01/09/2018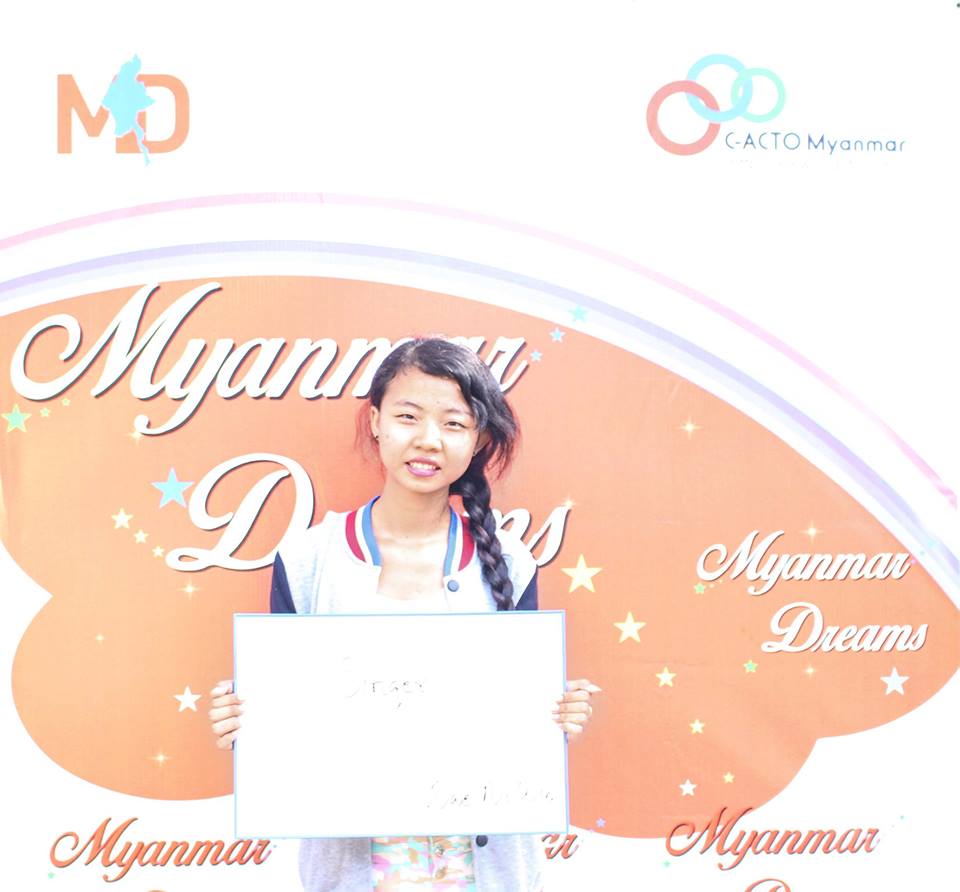 This university girl is 20 years old and she is working and studying at the same time.
Her hobby is singing and she is dreaming about being a singer.
For her career, she aims to work as a tourist guide.
Black is her favorite color and football is her favorite sports.
She wants to visit Japan.
She wishes Myanmar to be a country with a well-developed education system.