MYANMAR DREAMS No.66
01/09/2018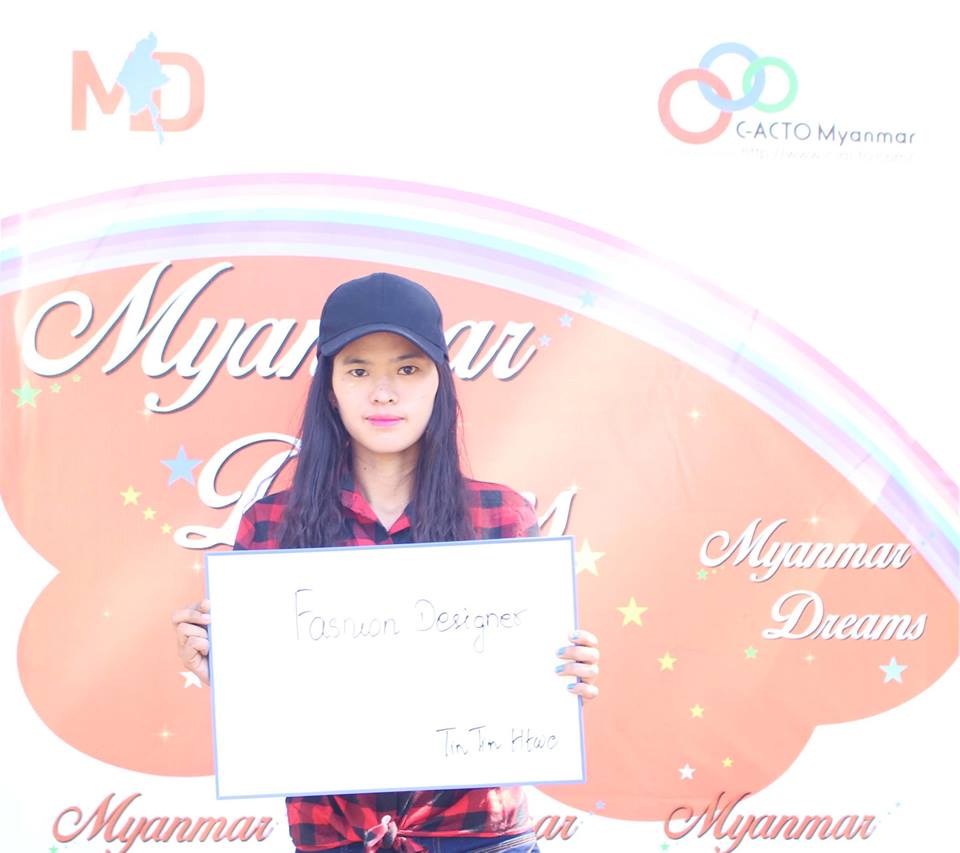 She is working at a tailoring factory and she is dreaming about becoming a fashion designer in her future.
She likes wearing freestyle most of the times she goes out.
Singing is her favorite thing to do in her free time.
She wants to travel Thailand.
As a Myanmar citizen, she wishes Myanmar to be one of the disciplined nations in the world.