MYANMAR DREAMS No.67
01/09/2018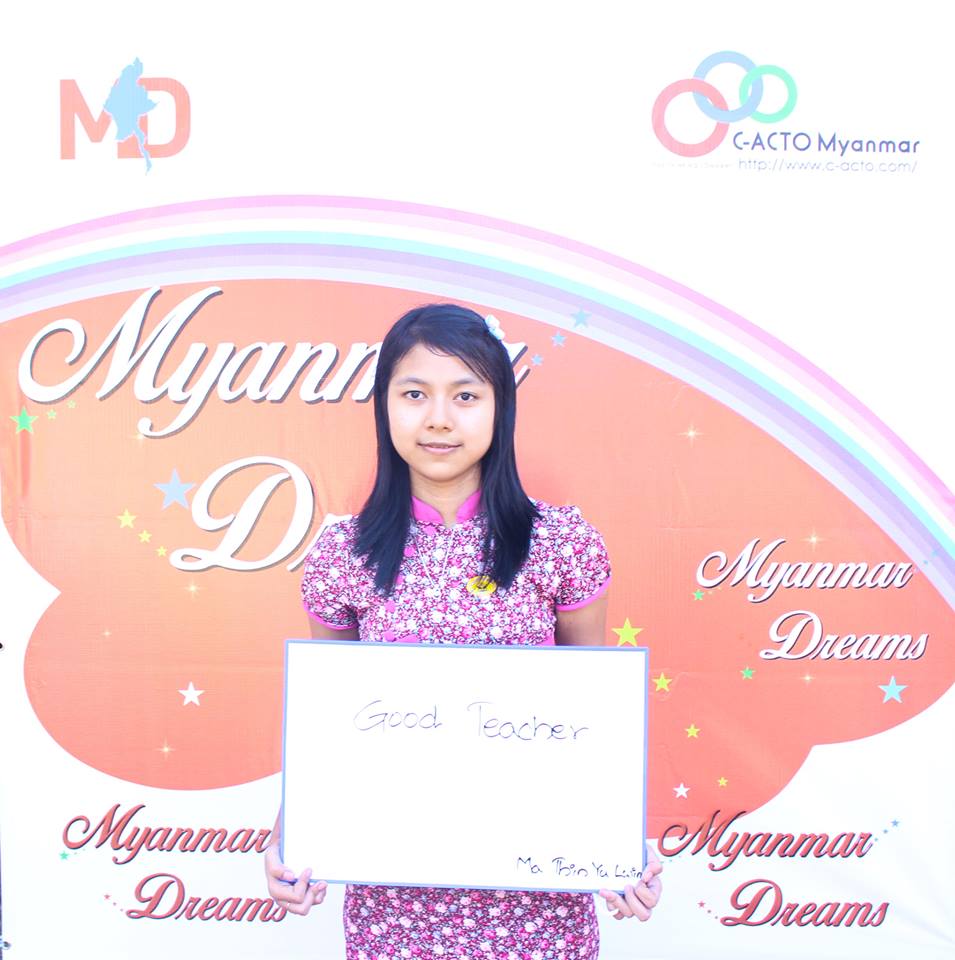 This young girl is studying basic and essential role of a teacher at Yankin Education College.
She aims to work as a good teacher in her future.
She wishes Myanmar to develop more than other countries and have a higher education system.
Singapore is her favorite country where she wants to travel.