MYANMAR DREAMS No.70
01/09/2018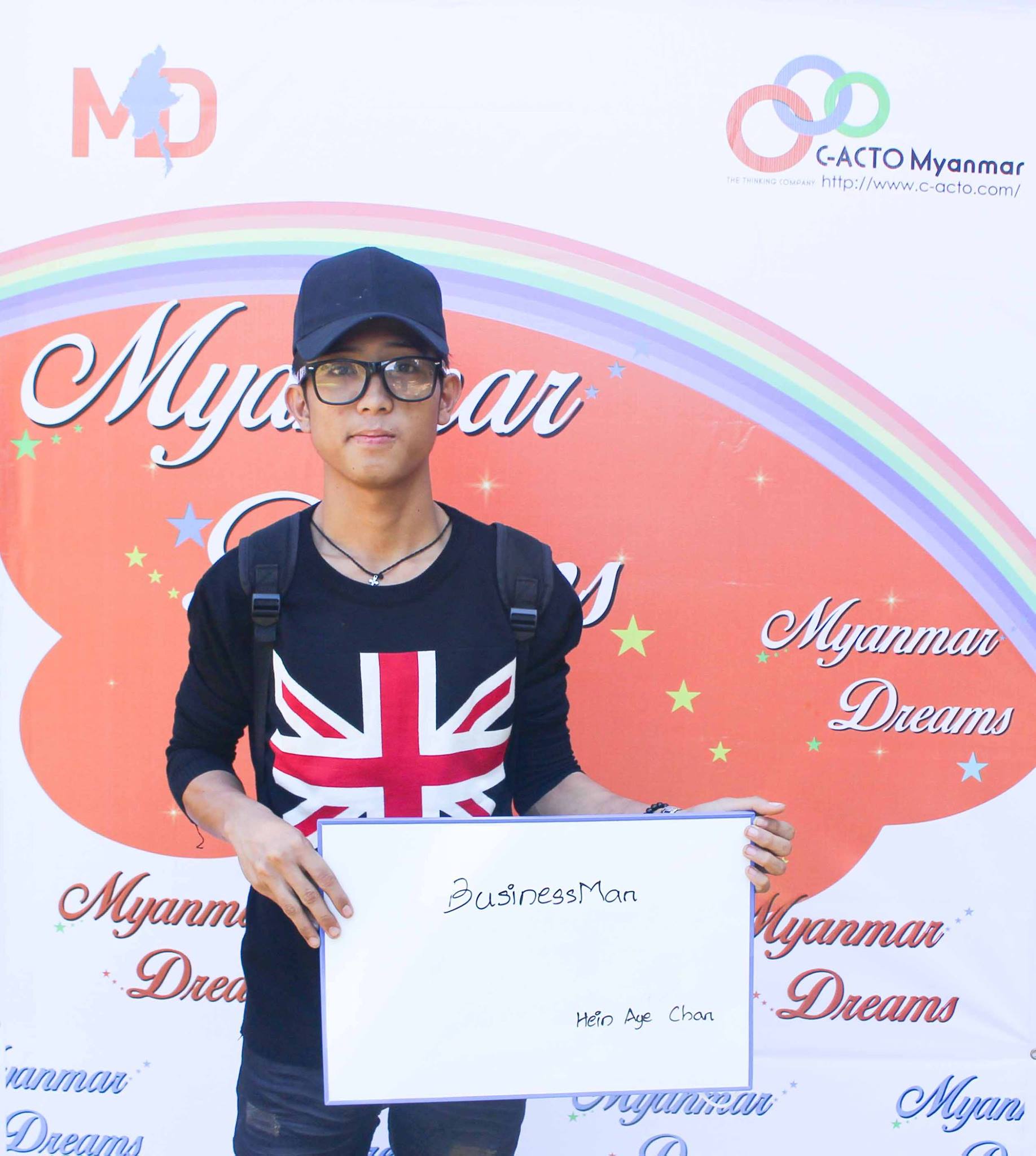 This young man loves travelling to new and beautiful places.
Living freely is his favorite style and he loves to live that way.
He is interested in doing some business and intends to be a businessman in his future.
Korea is his favorite country and he wants Myanmar to be a developed country in the world.