MYANMAR DREAMS No.71
01/09/2018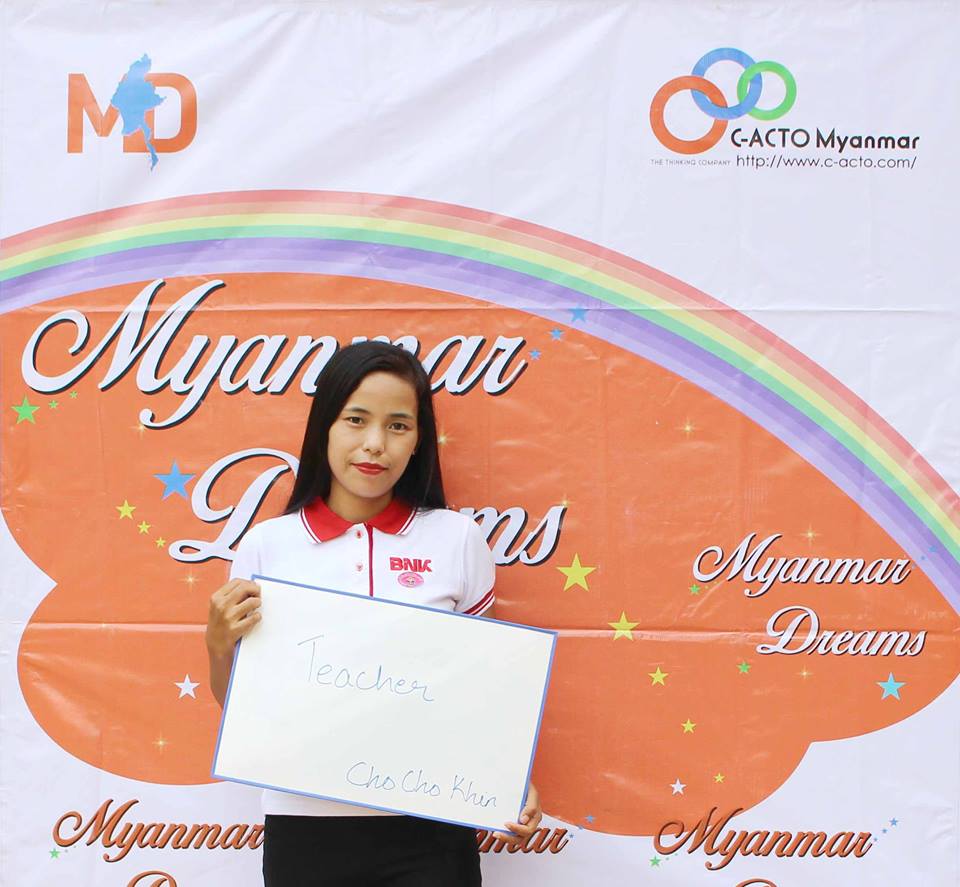 This young woman is working at BNK Capital Myanmar.
She wants to be a preschool teacher for the young children.
She loves art and her passion is drawing and painting.
Like most of the Myanmar girls, Myanmar traditional dress is her favorite to wear.
She wants to learn English language and to travel United States of America.