MYANMAR DREAMS No.73
01/09/2018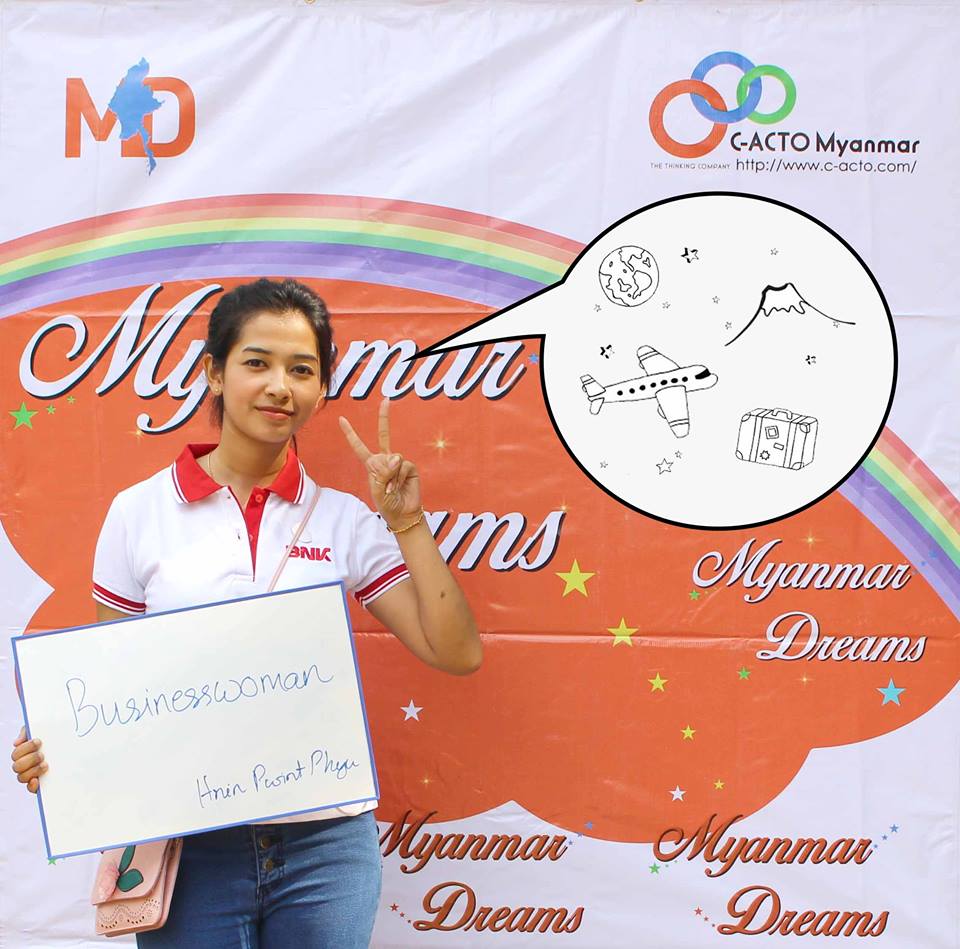 This young woman is currently working as a Junior Loan Officer at a company. She dreams of being a successful business women in her life.
She always enjoys travelling around the different places in her holidays. Japan is her favorite country where she wants to visit.
We would like to share about youth who live in developing country called Myanmar of their Dreams, Ambitious and hobbies.